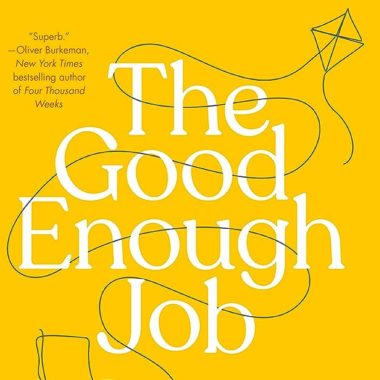 We've made a recording of this event free to all. Please support our institution and these productions by making a tax-deductible contribution.
This week, a conversation about our relationship to work, and another one about hospice. We'll hear from artist Wendy MacNaughton and nurse Ladybird Morgan in the second half of this program. But first, Simone Stolzoff. He's the author of The Good Enough Job: Reclaiming Life from Work. This week on KQED, he'll speak to Indre Viskontas about the way work has become so central to our identities, oftentimes at the expense of family, community and health.

---
Simone Stolzoff is an author, designer, and workplace expert from San Francisco. A former design lead at the global innovation firm IDEO, his work has been featured in The New York Times, Washington Post, Wall Street Journal, The Atlantic, and many other publications. He is a graduate of Stanford and The University of Pennsylvania.
Indre Viskontas is a cognitive neuroscientist with the University of San Francisco and a faculty member at the San Francisco Conservatory of Music. She has published groundbreaking work on the neural basis of memory and creativity, and co-hosts the popular science podcast Inquiring Minds. Her past City Arts & Lectures interviews include Atul Gawande, Richard Powers, and Temple Grandin.