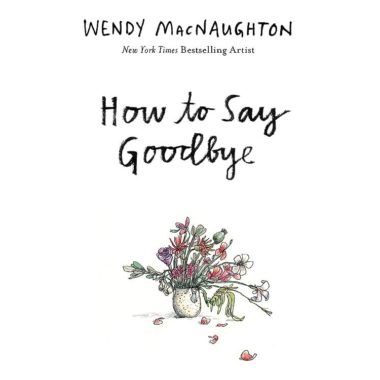 We've made a recording of this event free to all. Please support our institution and these productions by making a tax-deductible contribution.
This week, a conversation about our relationship to work, and another one about hospice. We heard from Simone Stolzoff in the first half of this program. Next up, artist Wendy MacNaughton and nurse Ladybird Morgan. 
For artist Wendy MacNaughton, drawing is a vehicle for connection. Her subjects are often people and places typically over-looked. That's certainly the case with her new book, How to Say Goodbye. It's a collection of portraits she drew during her time as artist in residence at a hospice center in San Francisco. She'll talk to Indre Viskontas about the powerful experience of sitting with people who are dying. They'll be joined by nurse and social worker Ladybird Morgan, 
---
Wendy MacNaughton's work is based in the practices of drawing, social work, and storytelling. Wendy has worked on varied projects across mediums and fields, and in collaboration with numerous groups and individuals. She has authored and drawn two books, How To Say Goodbye and Meanwhile in San Francisco, and illustrated many others, including Salt, Fat, Acid, Heat by Samin Nosrat and The Gutsy Girl by Caroline Paul. As a visual columnist for The New York Times and California Sunday Magazine, Wendy drew stories everywhere from high school cafeterias to Guantanamo Bay.
Ladybird Morgan has been working in end-of-life care and on the frontlines of sexual violence as a registered nurse, clinical social worker, and palliative care consultant. She has worked with many organizations including The Zen Hospice Project, Hospice By The Bay, Marin General Hospital and Doctors Without Borders (MSF). Ladybird has guided medical practitioners, families and private caregivers, as well as directors of programs and institutions around the world on how to be present to experiences that may be hard to hear or bear witness to.
Indre Viskontas is a cognitive neuroscientist with the University of San Francisco and a faculty member at the San Francisco Conservatory of Music. She has published groundbreaking work on the neural basis of memory and creativity, and co-hosts the popular science podcast Inquiring Minds. Her past City Arts & Lectures interviews include Atul Gawande, Richard Powers, and Temple Grandin.