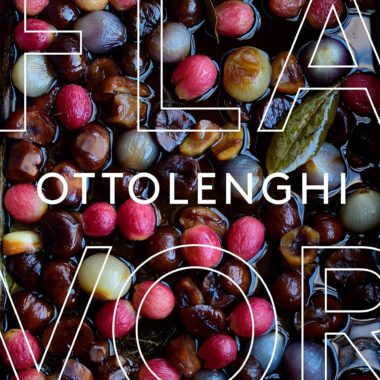 We've made a recording of this event free to all. Please support our institution and these productions by making a tax-deductible contribution.
Join us for a conversation, live cooking demo, and an opportunity to ask your own questions of chef and author Yotam Ottolenghi. Ticket holders have the exclusive opportunity to purchase a signed copy of Flavor, coming from Omnivore Books (in San Francisco).
With more than seven best-selling cookbooks, including Plenty, Jerusalem (written with Sami Tamimi), and Sweet (written with Helen Goh), Yotam Ottolenghi has reminded home chefs around the world that food is not just about what we eat – it's about joy, pleasure, surprise, and a sense of place and home. Ottolenghi is chef and owner of the Nopi and Rovi, both in London, and he writes a weekly food column for The Guardian's Feast Magazine and a monthly food column for The New York Times. In his latest book, Ottolenghi Flavor, Ottolenghi reveals how to understand, build, and amplify flavor with more than 100 plant-based recipes.
Please note: this webcast takes place at 12:00pm Pacific