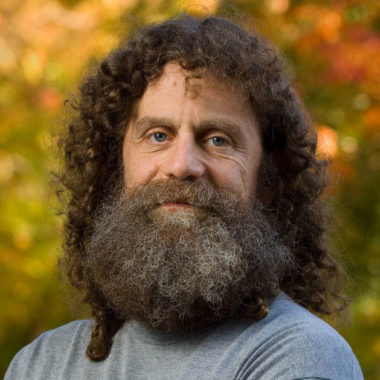 We've made a recording of this event free to all. Please support our institution and these productions by making a tax-deductible contribution.
What goes on in a human brain the second before the body reacts? Which sights, sounds, and smells trigger the nervous system to produce that behavior? Which hormones act hours, or sometimes days, in advance  to stimulate the nervous system to respond? How do features of an individual's environment, upbringing, genetic makeup, and culture, plus thousands of years of ecological and evolutionary factors, affect how a person's brain works? Robert Sapolsky's new book, Behave: The Biology of Humans at our Best and Worst, delivers cutting-edge research across a range of disciplines to provide a subtle and nuanced perspective on why we ultimately do the things we do…for good and for ill. 
Robert Sapolsky is a Professor of Biological Sciences and Professor of Neurology and Neurological Sciences at Stanford University, and a research associate with the Institute of Primate Research at the National Museum of Kenya. As a neuroendocrinologist, he has focused his research on issues of stress and neuron degeneration, as well as the strategies of gene therapy to help protect susceptible neurons from disease. A MacArthur Fellow, Sapolsky has been called "one of the best scientist-writers of our time" by Oliver Sacks and "one of the finest natural history writers around" by The New York Times.  His books include A Primate's Memoir, The Trouble with Testosterone, Why Zebras Don't Get Ulcers, Monkeyluv, and Other Essays on our Lives as Animals. His articles have appeared in Discover and The New Yorker among other prestigious publications.
A Professor of Psychology at the University of California at Berkeley and Faculty Director of the Greater Good Science Center, Dacher Keltner studies the biological and evolutionary origins of compassion, awe, love, and beauty, as well as power, social class, and inequality. Keltner is the author of The Power Paradox, a book that upends the Machiavellian myth and demonstrates how those who are attuned to and engaged with the needs and interests of others wield the most power. His is also the author of Born to Be Good: The Science of a Meaningful Life and The Compassionate Instinct.
---
Books & Authors Referenced
• Behave: The Biology of Humans at Our Best and Worst, by Robert Sapolsky
• The Better Angels of Our Nature: Why Violence Has Declined, by Steven Pinker
• Elie Wiesel
Researchers & Studies Referenced
• Thomas Eisner, Cornell University
• Runaway Trolley
• Avshalom Caspi
• Michael Meaney, McGill University
• Nancy Adler
• Liz Blackburn, UCSF – Telomeres
• Elissa Epel, UCSF – Telomeres
• Marshmallow Test
• Jonathan Haidt
• Paul Bloom, Yale University
• Robert Coles, Harvard University
• Alan Fiske, UCLA
Historical References
• Ulrike Meinhof
• Baader-Meinhof Gang
• Charles Whitman
Subjects & Concepts Referenced
• Amygdala
• Dopamine
• Frontal Cortex
• Cortisol
• Oxytocin
• Testosterone
• Us-Them
• Genes
• Epigenetics
• Human hierarchies – subordinate rank
• Pair-bonding vs. tournament species
• Compassion
• Anterior Cingulate
• Prenatal environmental effects