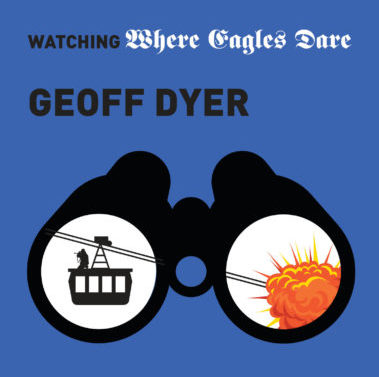 Co-presented with Telluride Film Festival
Join Geoff Dyer for a hilarious scene-by-scene commentary of cult classic World War II film Where Eagles Dare (1968). With its historical inaccuracies, camp SS officers, and inexplicable plot twists, starring a magnificent, bleary-eyed Richard Burton and a coolly anachronistic Clint Eastwood, Where Eagles Dare is the apex of 1960s war movies, by turns enjoyable and preposterous. Broadsword Calling Danny Boy is Geoff Dyer's tribute to the film he has loved since childhood: a scene-by-scene analysis taking us from its snowy, Teutonic opening credits to its vertigo-inducing climax.
Geoff Dyer is a Fellow of the Royal Society of Literature and a member of the American Academy of Arts & Sciences.  He is the author of many books, including Out of Sheer Rage, an unorthodox and comedic exploration of the work of writer and poet D. H. Lawrence, But Beautiful, a genre-defying book on jazz and jazz musicians, and Zona: A Book About a Film About a Journey to a Room, about Andrei Tarkovsky's film Stalker (1979). His books have won numerous prizes and have been translated into twenty-four languages. He  currently lives in Los Angeles where he is Writer-in-Residence at the University of Southern California.