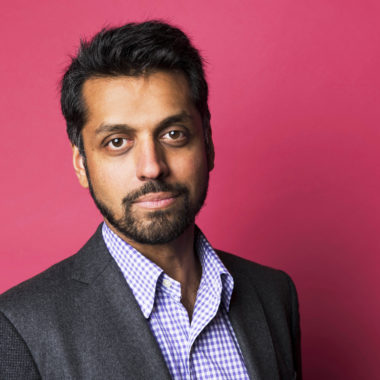 We've made a recording of this event free to all. Please support our institution and these productions by making a tax-deductible contribution.
This event will be held online at the original scheduled event time. 
Wajahat Ali is a playwright and lawyer who writes and speaks on race, religion, politics, and social justice with insight and humor. He is the author of The Domestic Crusaders, the first major play about Muslim Americans post-9/11. In his upcoming memoir, Go Back to Where You Came From: And Other Helpful Recommendations on How to Become American, Ali shares stories, both hilarious and poignant, of his experience growing up a Muslim Pakistani-American in an effort to inspire a new vision of America's multicultural identity. "Full of wisdom and compassion, not to mention Ali's signature humor. As educational as it is entertaining. I wish my nine-year-old immigrant self had this book when the playground kids were telling me to go back where I came from." (Gary Shteyngart). Ali served as a national correspondent for Al Jazeera America, where he told stories of communities and individuals often marginalized or under-reported in mainstream media. His writing also appears regularly in the New York Times, The Atlantic, The Washington Post, and The Guardian.
Dave Eggers is the author of many books, including Zeitoun, What Is the What, and You Shall Know Our Velocity. In 2000, Eggers made his enormously popular literary debut with his memoir A Heartbreaking Work of Staggering Genius. His upcoming book, The Every, is a follow-up to his 2013 dystopian novel, The Circle. It follows protagonist Delaney Wells as she tries to take down a dangerous monopoly from the inside. Eggers is founder and editor of McSweeney's and co-founder of 826 Valencia, a nonprofit writing and tutoring center for youth started in San Francisco's Mission District in 2002 now with branches in over seven cities nationwide.
Photo Credit: Damon Dahlen