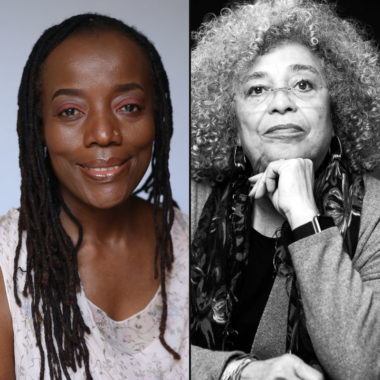 We've made a recording of this event free to all. Please support our institution and these productions by making a tax-deductible contribution.
co-presented with Museum of the African Diaspora (MoAD)
"Black and Female …represents a rallying cry for the transformative power of writing; not only to help us make sense of our place in the world, … but to lend us the imagination and courage to change it." – The Guardian
Tsitsi Dangarembga is a novelist, playwright, activist, and filmmaker. She is the author of the Tambudzai Trilogy, which traces the life of a rural girl from her childhood in colonial Zimbabwe to her adulthood in a country repressed by political elites. The first novel in the series, Nervous Conditions, was "hailed as one of the 20th century's most significant works of African literature" (The New York Times). In her essay collection, Black and Female, Dangarembga examines the legacy of imperialism on her own life and on every aspect of Black-embodied African life. Dangarembga lives and works in Zimbabwe, where she is the founding director of the Institute of Creative Arts for Progress in Africa Trust. 
As a teacher, writer, scholar, and activist, Angela Davis' work fighting for justice and equality for all can not be understated.  "Before the world knew what intersectionality was…[Davis] was living it" (The New York Times). She first received national attention in 1969, after being removed from her teaching position at UCLA for her social activism and membership to the Communist Party. In 1970, she was placed on the FBI's "Ten Most Wanted List" on false charges, which culminated in one of the most famous trials in recent United States history. Davis is a founding member of Critical Resistance, a national organization dedicated to dismantling the prison-industrial complex, and the author of many books including Freedom is a Constant Struggle and Women, Race & Class.
City Arts & Lectures' Covid protocol follows San Francisco Department of Public Health guidelines and/or requirements of the featured guests. At this time, masks are encouraged but not required. Policy subject to change.