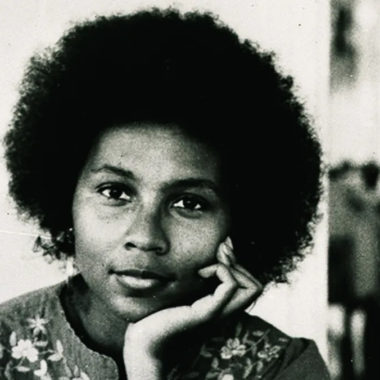 We've made a recording of this event free to all. Please support our institution and these productions by making a tax-deductible contribution.
City Arts & Lectures celebrates the life and work of trailblazing poet, feminist, and cultural critic, bell hooks with a conversation between hooks and fellow writer Walter Mosley, recorded in 1995. hooks changed the course of feminism, demanding that women of color, queer women, and working-class women be included. Her more than three dozen collections of books include Ain't I a Woman: Black Women and Feminism, The Will to Change, Communion and All About Love. hooks died at her home in Kentucky on Wednesday, December 15, 2021. She was 69 years old.
This conversation between hooks and Walter Mosely – author of the novel Devil in a Blue Dress – was recorded over 25 years ago, but at times, it sounds like it could take place today, especially when they discuss racism in the publishing industry and the stereotyping of people of color.
Photo Credit: The bell hooks Institute