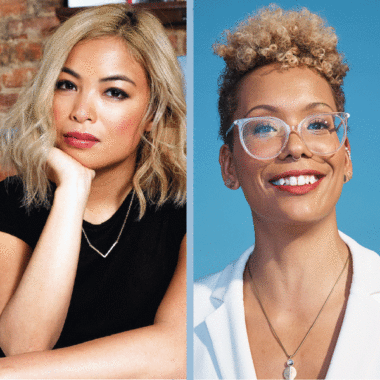 We've made a recording of this event free to all. Please support our institution and these productions by making a tax-deductible contribution.
Called "the best young essayist at work in the United States" by Rebecca Solnit, Jia Tolentino is a staff writer for The New Yorker, covering everything from the viral video app TikTok, to the ubiquitous upscale activewear brand Outdoor Voices, to Edith Wharton's heroine and the new norm of begging celebrities to run you over with a truck. Her essay collection Trick Mirror examines religion, psychedelic drugs, weddings, the internet, and everything in between, tied together by the logic of an immensely sharp cultural critic observing and thinking hard about the world she exists within. Previously, Tolentino was the deputy editor at Jezebel and a contributing editor at the Hairpin. Her criticism has appeared in the Times Magazine, Grantland, the Awl, Pitchfork, The Fader, Time, and Slate. 
Jenna Wortham is a staff writer for The New York Times Magazine. After receiving a bachelor's degree in medical anthropology from the University of Virginia, Wortham moved to San Francisco to work with San Francisco Magazine, Girlfriend Magazine, write for SFist and later, Wired. Wortham joined The New York Times in 2008 and has since covered pop culture, technology, race, and queer identity. Her writing has appeared in Girl Crush Zine, The Morning News, Matter, Vogue, The Awl, Bust, The Hairpin, and The Fader among other publications. In 2016, Wortham started co-hosting the culture podcast Still Processing with Wesley Morris. She is coeditor of the forthcoming visual anthology Black Futures with Kimberly Drew.
Photograph credit: Elena Mudd (left) & Ryan Pfluger (right)