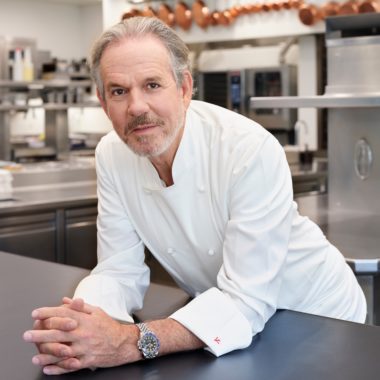 We've made a recording of this event free to all. Please support our institution and these productions by making a tax-deductible contribution.
Join us for a conversation with renowned chef Thomas Keller in celebration of the publication of his new book, The French Laundry, Per Se. Beyond its recipes, stories, and gorgeous photographs, the book offers new insight into his philosophy around building a team that evolves successfully over time. Keller is the first and only American chef to have two Michelin Guide three-star-rated restaurants, The French Laundry and per se, both of which continue to rank among the best restaurants in America and the world. He is also the author of The French Laundry Cookbook, Bouchon, Under Pressure, Ad Hoc at Home, and Bouchon Bakery.
Order a signed copy of French Laundry, Per Se from Omnivore Books in San Francisco and $3 from your purchase goes to 826 Valencia.
Amanda Hesser is co-founder and CEO of Food52, a leader and innovator in the food, cooking, and home space. Earlier in her career, she was a reporter, feature writer, and food editor at The New York Times, and authored Cooking for Mr. Latte: A Food Lover's Courtship, with Recipes; The Cook and the Gardener; and The Essential New York Times Cookbook. She is also the co-author of three Food52 cookbooks. She has been named one of the 50 most influential women in food by Gourmet, and served on President Obama's Commission on White House Fellowships.