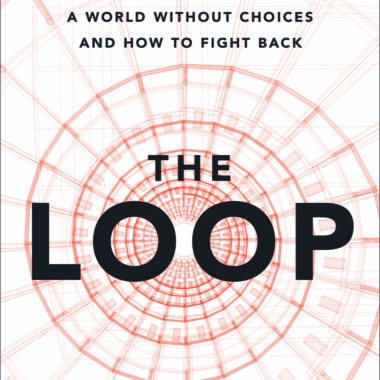 We've made a recording of this event free to all. Please support our institution and these productions by making a tax-deductible contribution.
Jacob Ward is an on-air correspondent for NBC News, covering the intersection of technology, human behavior, and social change for Nightly News, The TODAY Show, and MSNBC. He is the former editor-in-chief of Popular Science magazine, and was Al Jazeera's science and technology correspondent from 2013 to 2018. Ward is a lecturer at Stanford, and was a 2018-2019 Berggruen Fellow at Stanford University's Center for Advanced Study in the Behavioral Sciences, where he began writing his new book, The Loop: How Technology is Creating a World without Choices and How to Fight Back. The book explores how artificial intelligence and other decision-shaping technologies will amplify good and bad human instincts. Ward argues that AI is about to do to our ability to make decisions for ourselves what Google Maps did to our ability to navigate. Drawing on interviews with over 100 scientists and 10-years of front-line reporting from the cutting edge of behavior-shaping technology, The Loop is a warning about our growing reliance on AI, and an encouragement to protect the best parts of being human.
Lauren Schiller is the creator & host of Inflection Point, an award-winning podcast and public radio show about how women rise up, build power & lead change.