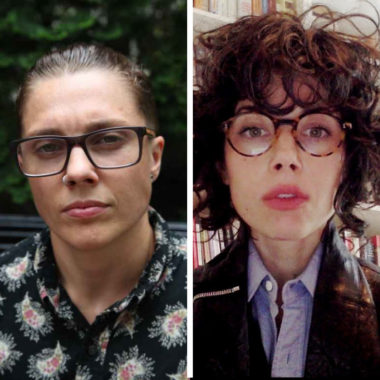 We've made a recording of this event free to all. Please support our institution and these productions by making a tax-deductible contribution.
As Director of the Technology for Liberty Program at the ACLU of Massachusetts and MIT Media Lab Director's Fellow, Kade Crockford works to protect and expand core First and Fourth Amendment rights and civil liberties in the digital 21st century, focusing on how systems of surveillance and control impact not just the society in general but their primary targets—people of color, Muslims, immigrants, and dissidents. The Information Age produces conditions facilitating mass communication and democratization, as well as dystopian monitoring and centralized control. The Technology for Liberty Program aims to use our unprecedented access to information and communication to protect and enrich open society and individual rights. Kade has written for The Nation, The Guardian, The Boston Globe, WBUR, and many other publications, and regularly appears in local, regional, and national media as an expert on issues related to technology, policing, and surveillance.
Meredith Whittaker is a Distinguished Research Scientist at New York University, Co-founder and Co-director of the AI Now Institute, dedicated to researching the social implications of artificial intelligence and related technologies, and the founder of Google's Open Research group. She has worked extensively on issues of privacy and security in numerous capacities, including as co-founder of M-Lab, a globally distributed network measurement system that provides the world's largest source of open data on internet performance and as co-founder of Simply Secure. Whittaker has advised the White House, the FCC, the City of New York, the European Parliament, and many other governments and civil society organizations on artificial intelligence, internet policy, measurement, privacy, and security.
---
Organizations Referenced:
Articles/Studies Referenced
Scholars referenced