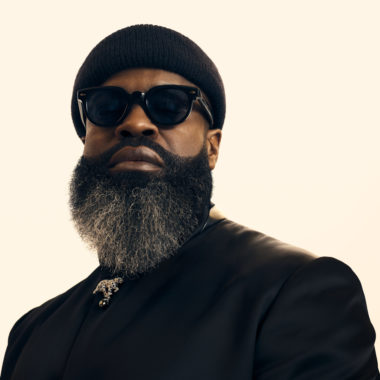 Tariq Trotter (aka Black Thought), is one of the most powerful voices in hip hop. He has delivered eleven albums with The Roots and leads the house band on The Tonight Show Starring Jimmy Fallon. His albums outside of The Roots include the three volumes of Streams of Thought, Cheat Codes (with Danger Mouse), and Glorious Game (with El Michels Affair). Trotter co-wrote and starred in the Off-Broadway play Black No More and his many on screen credits include Bamboozled and The Deuce. His memoir, The Upcycled Self, is a riveting portrait of the artist as a young man, and what it means to live an examined life.
Jelani Cobb is Dean of Columbia University School of Journalism and a staff writer at The New Yorker. He's the author of To The Break of Dawn: A Freestyle on the Hip Hop Aesthetic, The Substance of Hope: Barack Obama, Paradox of Progress, and he is co-editor of The Matter of Black Lives and The Essential Kerner Commission Report.
All tickets include a copy of The Upcycled Self.*
*Books will be distributed at the Sydney Goldstein Theater on the night of the event.