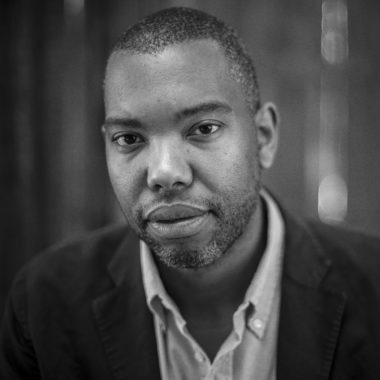 We've made a recording of this event free to all. Please support our institution and these productions by making a tax-deductible contribution.
Note: Ta-Nehisi Coates will be appearing at the Sydney Goldstein Theater on both Monday, October 14 and Tuesday, October 15, at 7:30pm
Each ticket includes a copy of Coates' new novel, The Water Dancer
In his debut novel, The Water Dancer, Ta-Nehisi Coates tells the story of a young man born into slavery, who journeys from the plantation-dense South to the rebellious rumblings of the North, on a path that glimmers with magic and loss. Coates' ever-relevant writing takes on a prescient force, as his 2014 cover story for The Atlantic, "The Case for Reparations," re-enters the national discourse, in the build-up to the 2020 election. Coates is a distinguished writer-in-residence at NYU's Arthur L. Carter Journalism Institute, and the author of The Beautiful Struggle, We Were Eight Years in Power, and Between The World And Me. He is also the current author of the Marvel comics The Black Panther and Captain America.
Chris Jackson is the publisher and editor-in-chief of One World, a newly relaunched imprint of Random House. He's the editor of a wide range of award-winning and bestselling authors, including Ta-Nehisi Coates, Jenna Wortham, Bryan Stevenson, Michelle Alexander, Trevor Noah, and Nikole Hannah-Jones. His own writing has appeared in The Paris Review, Callalloo, The Atlantic.com, and other outlets.