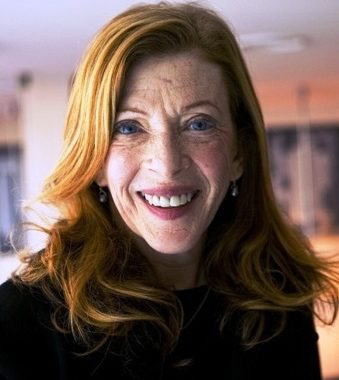 We've made a recording of this event free to all. Please support our institution and these productions by making a tax-deductible contribution.
A staff writer for The New Yorker since 1992, Susan Orlean has written with wit and endless curiosity about subjects ranging from umbrella inventors to origami artists, from the figure skater Tonya Harding to treadmill desks, gospel choirs, and taxidermy. She is the author of Rin Tin Tin and The Orchid Thief, which was the basis for the feature film adaptation starring Meryl Streep. In her newest work, The Library Book, Orlean reopens the unsolved mystery of the most catastrophic library fire in American history. Weaving her life-long love of reading with the fascinating history of libraries and the sometimes-eccentric characters who run them, Orlean presents a uniquely compelling story of the legendary Los Angeles Public Library fire, to showcase the crucial role that libraries play in our lives.
Steven Winn is a fiction writer and award-winning arts journalist whose writing has appeared in The New York Times, Good Housekeeping, Southern Poetry Review, and Sports Illustrated. Winn spent 28 years at the San Francisco Chronicle, the last six as the Arts and Culture Critic. He is the author of Come Back, Como.