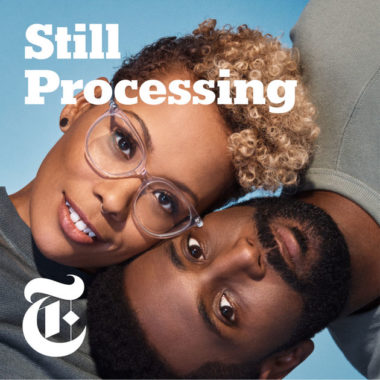 We've made a recording of this event free to all. Please support our institution and these productions by making a tax-deductible contribution.
Co-presented with The New York Times
Jenna Wortham is the co-host of The New York Times arts and culture podcast Still Processing, and a staff writer for The New York Times Magazine. Wortham was previously a tech writer for The New York Times, and now writes on a multitude of subjects ranging between arts and culture, technology, and social media, with a focus on the contributions of black, queer women. Wortham writes a semi-regular newsletter, Fermentation and Formation, and collaborates on Bloop, a twist on Gwyneth Paltrow's newsletter Goop, targeted toward black women.
Co-host of Still Processing, Wesley Morris is also a critic-at-large for The New York Times, regularly reviewing film, television, and other popular culture events through a socially conscious lens. Morris received the 2012 Pulitzer Prize in Criticism "for his smart, inventive film criticism, distinguished by pinpoint prose and an easy traverse between the art house and the big-screen box office."  He was previously a film critic at The Boston Globe, The San Francisco Chronicle, and The San Francisco Examiner, and a staff writer and Sportstorialist columnist at Grantland. He was also the co-host of Grantland's film and pop culture podcast, "Do You Like Prince Movies?"
This event is produced in collaboration with