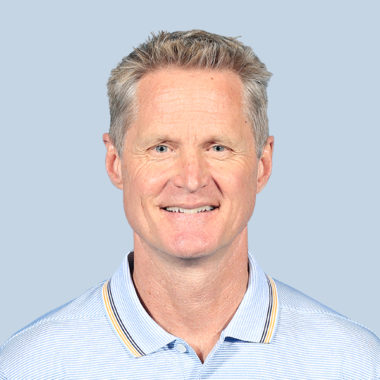 We've made a recording of this event free to all. Please support our institution and these productions by making a tax-deductible contribution.
Steve Kerr is five-time NBA championship player (Chicago Bulls and San Antonio Spurs) and three-time NBA championship head coach of the Golden State Warriors. Kerr was named head coach on May 14, 2014. Under his leadership, the Warriors have broken numerous records including most regular season wins for a rookie coach in 2015 and most wins in an NBA season in 2016.
The Warriors Community Foundation is dedicated to making a significant and lasting impact on the lives of the under-served youth in the San Francisco Bay Area. The Foundation lives its mission through community grants and innovation partnerships with local nonprofit organizations.