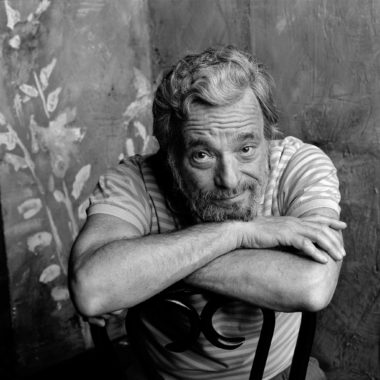 We've made a recording of this event free to all. Please support our institution and these productions by making a tax-deductible contribution.
FROM THE ARCHIVES – Originally recorded at the Herbst Theater on June 1, 2008 as part of the City Arts & Lectures "Talking Music" series
Stephen Joshua Sondheim was an American composer and lyricist. One of the most important figures in 20th-century musical theater, Sondheim was praised for having "reinvented the American musical" with shows that tackled "unexpected themes that range far beyond the [genre's] traditional subjects" with "music and lyrics of unprecedented complexity and sophistication." His shows addressed "darker, more harrowing elements of the human experience", with songs often tinged with "ambivalence" about various aspects of life. Sondheim's best-known works as composer and lyricist include A Funny Thing Happened on the Way to the Forum (1962), Company (1970), Follies (1971), A Little Night Music (1973), Sweeney Todd: The Demon Barber of Fleet Street (1979), Sunday in the Park with George (1984), and Into the Woods (1987). He was also known for writing the lyrics for West Side Story (1957) and Gypsy (1959).
Frank Rich is an Op-Ed columnist for The New York Times. His weekly 1500-word essay on the intersection of culture and news helped inaugurate the expanded opinion pages that the paper introduced in the Sunday Week in Review section in April 2005. From 2003-2005, Rich had been the front page columnist for the Sunday Arts & Leisure section as part of that section's redesign and expansion. He also serves as senior adviser to The Times's culture editor on the paper's overall cultural news report. Rich started at the paper in 1980, when he was named chief theater critic. Beginning in 1994, he became an Op-Ed columnist, and in 1999 he became the first Times columnist to write a regular double-length column for the Op-Ed page.
Photo Credit: Fred R. Conrad