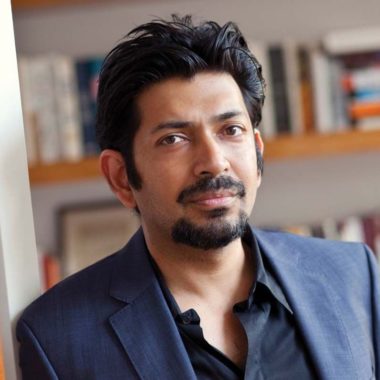 We've made a recording of this event free to all. Please support our institution and these productions by making a tax-deductible contribution.
We are pleased to offer virtual tickets for this event in addition to the live theater event. Virtual tickets available here
Siddhartha Mukherjee is the author of The Gene: An Intimate History, The Emperor of All Maladies: A Biography of Cancer, and The Laws of Medicine. Told in six parts and laced with his own experience as a researcher, doctor, and a prolific reader, Mukherjee's new book The Song of the Cell, tells the story of how scientists discovered cells, began to understand them, and are now using that knowledge to create new humans. Mukherjee is an associate professor of medicine at Columbia University and a cancer physician and researcher. A Rhodes scholar, he graduated from Stanford University, University of Oxford, and Harvard Medical School. He has published articles in many journals, including Nature, The New England Journal of Medicine, Cell, The New York Times Magazine, and The New Yorker.
Indre Viskontas is a cognitive neuroscientist with the University of San Francisco and a faculty member at the San Francisco Conservatory of Music. She has published groundbreaking work on the neural basis of memory and creativity, and co-hosts the popular science podcast Inquiring Minds. Her past City Arts & Lectures interviews include Atul Gawande and Temple Grandin.
Masks are required inside the venue. Policy subject to change based on San Francisco Department of Public Health guidelines and/or requirements of the featured guests. 
Photo by Deborah Feingold