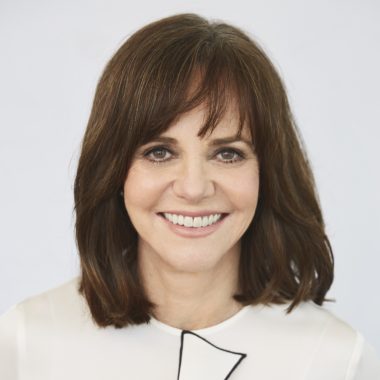 We've made a recording of this event free to all. Please support our institution and these productions by making a tax-deductible contribution.
One of the most beloved performers of our time, Sally Field got her start in television (Gidget, The Flying Nun) before doggedly pursuing a career in film at a time when TV talent was unwelcome in Hollywood. Against those odds, Field went on to portray dozens of iconic characters, in films including Steel Magnolias, Mrs. Doubtfire, Norma Rae, and Lincoln, and to win two Academy Awards, three Emmy's, and the National Medal of Arts, presented to her in 2015 by President Obama. Field's memoir, In Pieces, is about "the little girl that I was, about the teenager who backed into becoming a celebrity, and about the craft that taught me to stand on my feet, a craft that helped me find my way out of a complicated childhood."
Steven Winn is a fiction writer and award-winning arts journalist whose writing has appeared in The New York Times, Good Housekeeping, Southern Poetry Review, and Sports Illustrated. Winn spent 28 years at the San Francisco Chronicle, the last six as the Arts and Culture Critic. He is the author of Come Back, Como.