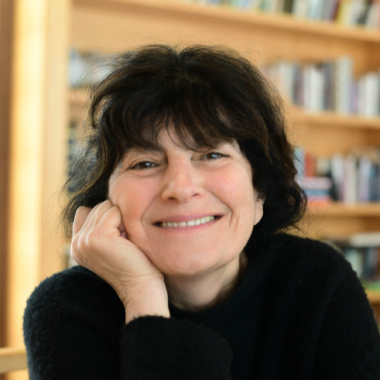 We've made a recording of this event free to all. Please support our institution and these productions by making a tax-deductible contribution.
Ruth Reichl is the bestselling author of the memoirs Tender at the Bone, Comfort Me With Apples, Garlic and Sapphires, andFor You, Mom, Finally; the novel Delicious!. She was editor-in-chief of Gourmet magazine for ten years. Previously she was the restaurant critic for The New York Times and served as the food editor and restaurant critic for the Los Angeles Times. She has been honored with six James Beard Awards for her journalism, magazine feature writing, and criticism. Her forthcoming memoir, Save Me the Plums, will be published in April 2019.
Steven Winn is a fiction writer and award-winning arts journalist whose writing has appeared in The New York Times, Good Housekeeping, Southern Poetry Review, and Sports Illustrated. Winn spent 28 years at the San Francisco Chronicle, the last six as the Arts and Culture Critic. He is the author of Come Back, Como.