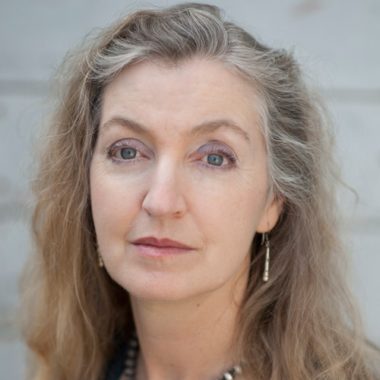 We've made a recording of this event free to all. Please support our institution and these productions by making a tax-deductible contribution.
Rebecca Solnit is an incisive voice on topics ranging from feminism to the environment, western and indigenous history to literary criticism, and from hope and disaster to popular power and social change. She has published twenty books, including three collections of essays–Hope in the Dark, Men Explain Things to Me, and The Mother of All Questions–as well as a trilogy of atlases of American cities and a work of literary criticism on Eadweard Muybridge. Her most recent work, Call Them By Their True Names: American Crises (and Essays), brings a measure of light and hope to the sobering topics of police brutality, lack of gun regulation, and other acts of violence in America. Solnit is a columnist at Harper's and a frequent contributor to The Guardian.
Astra Taylor's engagement with philosophy, democracy, and political organizing transcends form, emerging through documentary films, books, essays, and social activism. Her feature documentaries include Zizek! (2005) and An Examined Life (2008). Her most recent film, What is Democracy? (2018), collapses time and space, doggedly pursuing the eponymous question, while exploring a conglomeration of threads that refuse to be constrained by the camera's frame, continuing the conversation rather than offering decisive answers. The film has been called "a deliberate challenge to complacency" (The Guardian), and features the political activists and thinkers Cornel West and Silvia Federici. Taylor is also the author of Democracy May Not Exist, But We'll Miss It When It's Gone, and the American Book Award-winning The People's Platform: Taking Back Power and Culture in the Digital Age. Her essays have been published in The Nation, The Washington Post, n+1, The New York Times, and The Baffler, where she is a contributing editor.
---
Books Referenced:
Films Referenced:
Articles/Essays/Interviews Referenced:
Writers Referenced:
George Orwell

William Wordsworth

Sylvia Plath

Henry David Thoreau

Sunaura Taylor

Michel Foucault

Dahlia Lithwick

Siva Vaidhyanathan