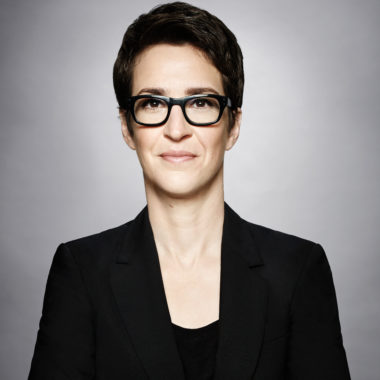 We've made a recording of this event free to all. Please support our institution and these productions by making a tax-deductible contribution.
NOTE: 7PM start time.
Rachel Maddow is host of the Rachel Maddow Show on MSNBC and the author of Drift: The Unmooring of American Military Power. Her new book, Blowout: Corrupted Democracy, Rogue State Russia, and the Richest, Most Destructive Industry on Earth reveals the greed and incompetence of Big Oil and Gas, drawing a surprising conclusion about how and why the Russian government hacked the 2016 U.S. election. Blowout is a call to stop subsidizing the wealthiest businesses on earth, to fight for transparency, and to check the influence of the world's most destructive industry and its enablers. Maddow received a bachelor's degree in public policy from Stanford University and earned her doctorate in political science at Oxford University. She lives in New York City and Massachusetts.
All tickets include a copy of Blowout: Corrupted Democracy, Rogue State Russia, and the Richest, Most Destructive Industry on Earth