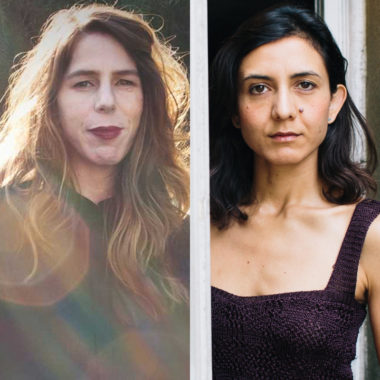 We've made a recording of this event free to all. Please support our institution and these productions by making a tax-deductible contribution.
Join us for a conversation between two writers whose work – be it fiction, criticism or art theory- captures the spirit, concerns, and aesthetics of this moment.
"As a novelist who's made it to the innermost sanctum of the literary world, Rachel Kushner willfully stands apart" (New York Magazine). She is the author of internationally acclaimed novels The Mars Room, The Flamethrowers, and Telex from Cuba, as well as a book of short stories, The Strange Case of Rachel K. Her career-spanning book of essays The Hard Crowd, solidified her place of authority amongst today's writers, covering everything from a Palestinian refugee camp to her young life in the San Francisco music scene. Kushner has won the Prix Médicis and been a finalist for the Booker Prize, the National Book Critics Circle Award, and was twice a finalist for the National Book Award in Fiction.
Called "easily the most interesting contemporary American writer on the subject of being alive when being alive feels terrible" by Jia Tolentino (The New Yorker), Ottessa Moshfegh is a stand-out in contemporary literature. With worlds and minds that manage to be both dark and intricate, as well as elegant and neurotic, her writing trails a unique and poignant thread of what it means to live in the now. She is the author of the novels My Year of Rest and Relaxation and Eileen, the novella McGlue, the short story collection Homesick for Another World, and she has three film adaptations in the works. Her newest book, Lapvona, is a medieval fantasy set in a fictional village struggling with the sordid aftermath of a plague; "part Dostoevsky, part Poe, and entirely her own" (The Millions), the book showcases Moshfegh at seemingly her darkest.
Masks are required inside the venue. Policy subject to change based on San Francisco Department of Public Health guidelines and/or requirements of the featured guests. 
Photo by Ann Summa/Jake Belcher