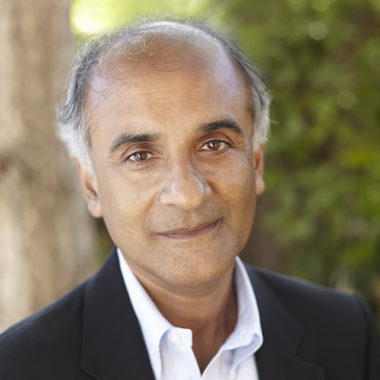 We've made a recording of this event free to all. Please support our institution and these productions by making a tax-deductible contribution.
"As a guide to far-flung places, Pico Iyer can hardly be surpassed." – The New Yorker
Pico Iyer is a travel writer, essayist, and novelist, whose many books include Video Night in Kathmandu, The Lady and the Monk, The Man Within My Head, and The Art of Stillness, a beautiful and thoughtful investigation of the benefits of quiet contemplation and travel to "nowhere." With his two newest books, Iyer turns his attention to Japan, his adopted home of thirty-two years. Autumn Light is a moving personal account of grief and family. When his father-in-law dies suddenly, Iyer begins to grapple with the question we all have to live with: how to hold on to the things we love. In A Beginner's Guide to Japan, Iyer draws on readings, reflections, and conversations with Japanese friends in order to illuminate an unknown place for newcomers and to give longtime residents a look at their home through fresh eyes.