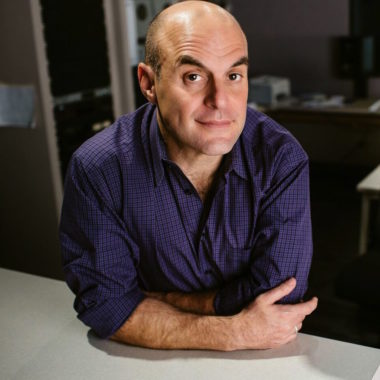 We've made a recording of this event free to all. Please support our institution and these productions by making a tax-deductible contribution.
Peter Sagal is the host of NPR's Wait Wait…Don't Tell Me! Prior to the popular quiz show, Sagal had a varied career including stints as a playwright, screenwriter, stage director, actor, extra in a Michael Jackson video, travel writer, essayist, ghostwriter, and staff writer for a motorcycle magazine. His first book, The Book of Vice: Naughty Things and How To Do Them, is a series of essays about bad behavior. On the verge of turning forty, Sagal started running seriously, eventually completing fourteen marathons and logging tens of thousands of miles. In The Incomplete Book of Running, Sagal explores body image, the similarities between endurance sports and sadomasochism, and the odd but extraordinary bonds created between strangers and friends. 
Michael Krasny is a Professor of English and American Literature and author of the books Off Mike: A Memoir of Talk Radio and Literary Life, Let There Be Laughter, and Spiritual Envy: An Agnostic's Search. Since 1993, he has been the host of Forum, a news and public affairs interview program produced at KQED Radio.