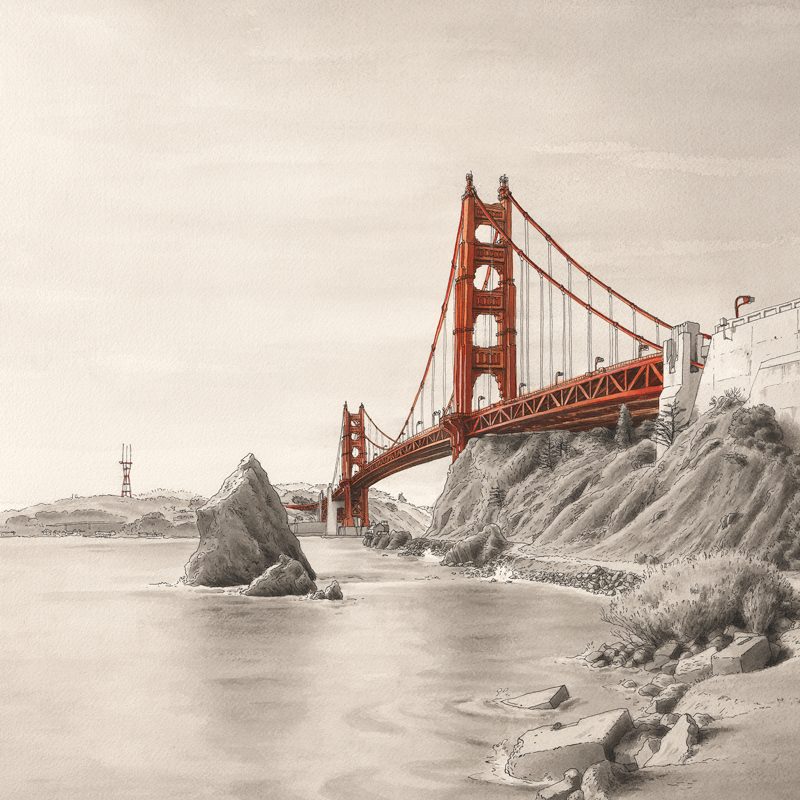 We've made a recording of this event free to all. Please support our institution and these productions by making a tax-deductible contribution.
In the first half of this week's program, we heard from literary critic Carmela Ciuraru on the lesser-known partners of historic literary giants. Next up is San Francisco artist Paul Madonna on his new mystery novel, The Commissions.
---
Paul Madonna is an award-winning artist and author known for combining drawing and stories in a wide range of genres, from his enigmatic art series All Over Coffee which ran for twelve years in the San Francisco Chronicle, to his large-scale public murals, to his entertaining and sharply-plotted mystery novels. Celebrated internationally in museums as well as in print, Paul's unique blend of drawing and storytelling has been heralded as an "all new art form." Paul's current release, The Commissions, a riveting mystery set between San Francisco and Amsterdam, is available in hardback on Spetember 5th.
Steven Winn is a San Francisco writer and critic whose work has appeared in Musical America, the New York Times, Opera, and the San Francisco Chronicle, where he was the paper's Arts and Culture Critic from 2000-2008. Winn's memoir, Come Back, Como; Winning the Heart of a Reluctant Dog, has been translated into nine languages. His past City Arts & Lectures interviews include Patti LuPone, Joel Grey, Frances McDormand, Tony Kushner, Louise Erdrich, Steve Martin, and John Updike.