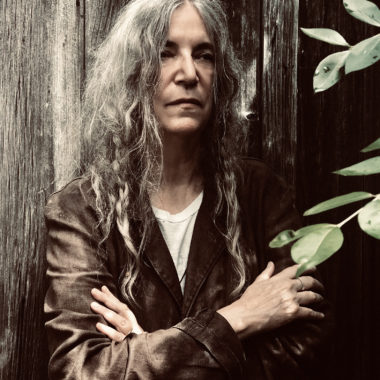 We've made a recording of this event free to all. Please support our institution and these productions by making a tax-deductible contribution.
Each ticket to include a copy of Smith's new memoir Year of the Monkey
Patti Smith is a writer, performer, and visual artist who gained recognition in the 1970s for her revolutionary merging of poetry and rock. She has released numerous albums and many books including Just Kids, M Train, and Devotion. In The Year of the Monkey, Smith is about to embark on a year of solitary wandering, following a run of concerts at San Francisco's legendary Fillmore. Taking us from California, to the Arizona desert, to a Kentucky farm, to the hospital room of a valued mentor, and by turns to remembered and imagined places, this haunting memoir blends fact and fiction, punctuated by Smith's signature polaroid photographs, which both document and complicate our understanding of events.
Author photo by Steven Sebring