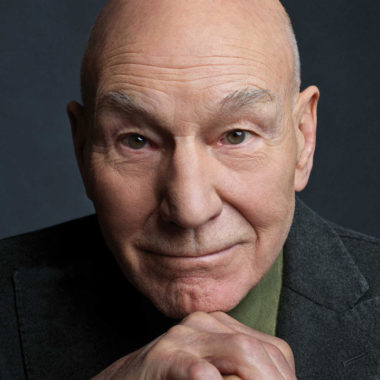 In a career spanning six decades, Sir Patrick Stewart has distinguished himself as one of the preeminent actors of our time, both on stage and on screen. The classically trained theater artist got his start at England's Royal Shakespeare Company, and has since garnered three Olivier Awards, Emmy and Tony Award nominations, and a Grammy Award. His onscreen roles include Star Trek's Jean-Luc Picard and X-Men's Professor Charles Xavier. Stewart's memoir, Making It So, details his life from his earliest days in Yorkshire, England through the present.
Alexis Madrigal is co-host of KQED's Forum and a contributing writer at The Atlantic. In 2020, Madrigal co-founded The COVID Tracking Project to help track the spread of the virus within the United States. Previously, he was the editor-in-chief of Fusion and a staff writer at Wired.
All tickets include a copy of Patrick Stewart's memoir, Making it So.
Photo Credit: Mark Seliger