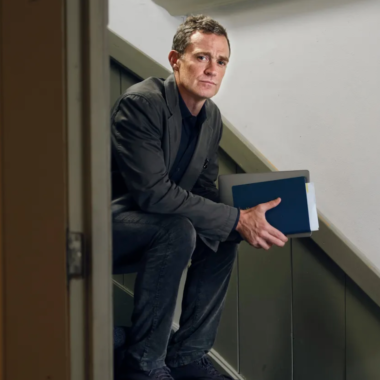 We've made a recording of this event free to all. Please support our institution and these productions by making a tax-deductible contribution.
"[O]ne of the top narrative nonfiction authors of his generation," (TIME), Patrick Radden Keefe is a staff writer at The New Yorker magazine and author of the bestsellers Empire of Pain: The Secret of the Sackler Dynasty and Say Nothing: A True Story of Murder and Memory in Northern Ireland. His most recent book, Rogues: True Stories of Grifters Killers Rebels and Crooks, is a collection of 12 New Yorker stories covering a dozen years, most of them about people behaving badly. "In this 'greatest hits' collection the author of the acclaimed Empire of Pain stops at nothing in pursuit of the truth… Keefe is among the hallowed practitioners of American long-form journalism…[Y]ou can't help but admire a preternaturally attentive reporter at work…Unforgettable." — The Observer (UK). Keefe is also the writer and host of Wind of Change, an 8-part podcast which investigates the strange convergence of espionage and heavy metal music during the Cold War and was named the #1 podcast of 2020 by The Guardian.
Mina Kim is KQED News' evening anchor and the Friday host of Forum. She reports on a wide range of issues affecting the Bay Area and interviews newsmakers, local leaders, and innovators.
City Arts & Lectures' Covid protocol follows San Francisco Department of Public Health guidelines and/or requirements of the featured guests. At this time, masks are encouraged but not required.
Photo by Lars van der Brink