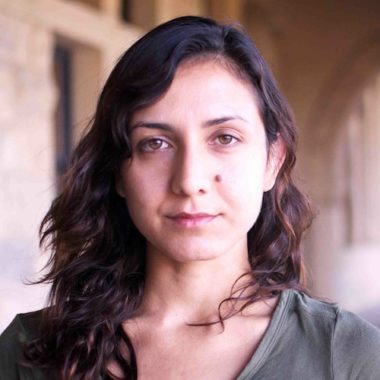 We've made a recording of this event free to all. Please support our institution and these productions by making a tax-deductible contribution.
Ottessa Moshfegh's characters are wracked with depression, neurosis, and utter ennui, but the care with which she tends to them imbues her books with a humor and verve that tempers the dark subject matter. Her protagonists include a drunk sailor, an obsessive secretary in a prison, and a modelesque Upper-East-Side orphan addicted to sleeping medication, all of whose inner lives are depicted with exacting prose, fashioning worlds that teem with rigid schedules, confounding antagonists, and psychological twists. Moshfegh is the author of the novels My Year of Rest and Relaxation and Eileen, the novella McGlue, and the short story collection Homesick for Another World. Her stories have been published in The Paris Review, The New Yorker, and Granta, and she is the winner of a Pushcart Prize.
"Ottessa Moshfegh is easily the most interesting contemporary American writer on the subject of being alive when being alive feels terrible." — Jia Tolentino (The New Yorker)
Isabel Duffy spent over ten years working in publishing and has interviewed many authors for City Arts & Lectures, including Anthony Bourdain, Michael Chabon, Zadie Smith, and John Waters. She has contributed to The Believer magazine and is trained as a psychotherapist.
---
Books Referenced: