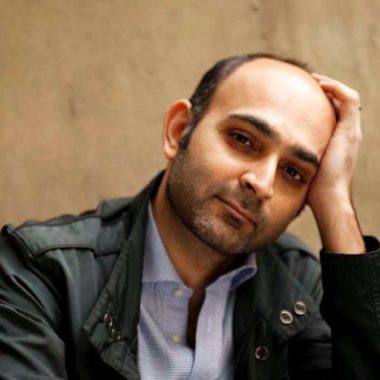 We've made a recording of this event free to all. Please support our institution and these productions by making a tax-deductible contribution.
Mohsin Hamid is the author of the novels The Reluctant Fundamentalist, How to Get Filthy Rich in Rising Asia, and Moth Smoke.  His most recent, Exit West, is a love story, a fantasy, and a tale of migration. While firmly rooted in the genre of fiction, Exit West is also in conversation with the current global refugee crisis. "The novel feels immediately canonical, so firm and unerring is Hamid's understanding of our time and its most pressing questions," write Jia Tolentino in The New Yorker. Hamid's essays, a number of them collected as Discontent and Its Civilizations, have appeared in The New York Times, the Washington Post, The New York Review of Books, and elsewhere. Hamid lives in Lahore, Pakistan.
Pico Iyer was born in Oxford, England in 1957, to parents from India, and educated at Eton, Oxford and Harvard. Since 1986 he has been writing books and since 1992 he has been based in rural Japan with his longtime sweetheart, while spending part of each year in a Benedictine hermitage in California. His numerous books include Video Night in Kathmandu, The Lady and the Monk, The Global Soul, The Man Within My Head and The Art of Stillness. An essayist for Time since 1986, he also publishes regularly in Harper's, The New York Review of Books, and The New York Times.
* Sponsor level members and above: You are cordially invited to a backstage party before the program. RSVP here.