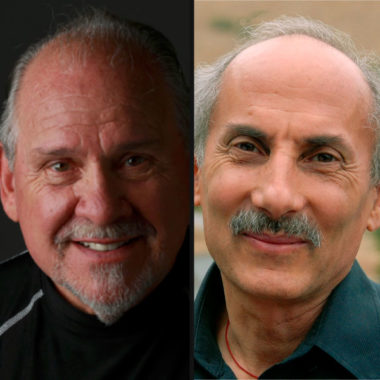 We've made a recording of this event free to all. Please support our institution and these productions by making a tax-deductible contribution.
A man who has always been in the right place at the right time, Larry Brilliant has engaged with some of the most prominent thought leaders, spiritual masters, heroes, and icons in the world–including Neem Karoli Baba (Maharajji), Martin Luther King, Jr., Steve Jobs, Mikhail Gorbachev, Wavy Gravy, the Grateful Dead, the Dalai Lama, and Barack Obama. Brilliant's life's journey across continents has resulted in the direct involvement of some of the most significant medical, spiritual, and social achievements of the past century: the eradication of smallpox in India, curing blindness in over 4 million people, introducing the teachings of the Maharajji to the Woodstock Generation, launching Google's philanthropic enterprises, and more. In a new book, Sometimes Brilliant, he reflects on his remarkable life and his extraordinary experiences as a doctor, innovator, philanthropist, and cultural revolutionary.
Jack Kornfield trained as a Buddhist monk in the monasteries of Thailand, India and Burma. He has taught meditation internationally since 1974 and was one of the key teachers to introduce Buddhist mindfulness practice to the West. After graduating from Dartmouth College in Asian Studies in 1967, he joined the Peace Corps and worked on rural health and tropical medicine teams in northeast Thailand, which is home to several of the world's oldest Buddhist forest monasteries. After returning to the United States, Kornfield co-founded the Insight Meditation Society in Massachusetts. He is also a founding teacher of the Spirit Rock Center in Woodacre, California. Over the past 40 years, Kornfield has taught in centers and universities worldwide, led International Buddhist Teacher meetings with the Dalai Lama, and worked with many of the great teachers of our time. He holds a Ph.D. in clinical psychology and is a father and activist. His many books include The Wise Heart: A Guide to the Universal Teachings of Buddhist Psychology, A Path with Heart, and After the Ecstasy, the Laundry.
Photo Credit: Wikimedia Commons/Robert Vente