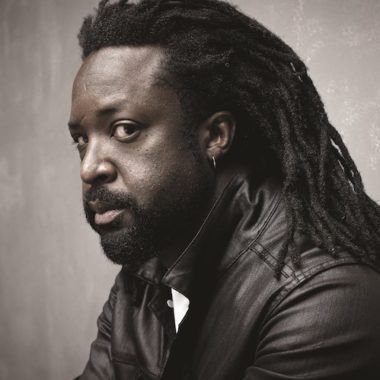 We've made a recording of this event free to all. Please support our institution and these productions by making a tax-deductible contribution.
Marlon James is the author of the novels A Brief History of Seven Killings, John Crow's Devil, and The Book of Night Women, all of which explore and retell twentieth-century Jamaica through a litany of perspectives.  His forthcoming novel, Black Leopard, Red Wolf is the first in the Dark Star Trilogy, a fantasy series rooted in African legend, which James describes as an "African Game of Thrones" (Entertainment Weekly). Born in Kingston, James was the first Jamaican author to win the Man Booker Prize in 2015. He has published short pieces in Black Noir, Esquire, Granta, Harper's, The Caribbean Review of Books, New York Times Magazine, and elsewhere. In his 2016 viral video Are you racist? 'No' isn't a good enough answer, he makes a case for more rigorous anti-racism, as opposed to mere non-racist complacency. James lives and teaches in Minnesota, and spends the rest of his time in New York.
Jeff Chang is a journalist, music critic, and the author of Who We Be, Can't Stop Won't Stop, and We Gon' Be Alright. He is the former Director of the Institute for Diversity in the Arts at Stanford University and currently serves as Vice President of Narrative, Arts, and Culture at Race Forward.
---
Books Referenced
Films/TV/Videos referenced
Authors Referenced
Margaret Atwood
Basil Davidson
Michael Ondaatje
Salman Rushdie
HP Lovecraft
James Frey
Shelby Foote
Lola Shoneyin
Chimamanda Ngozi Adichie
Joe Ide
Richard Price
George Pelecanos
Stendhal
William Styron
Interviews Referenced