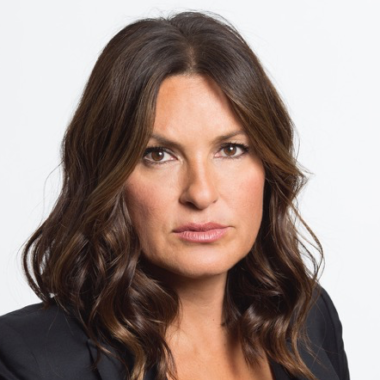 Mariska Hargitay plays Lieutenant Olivia Benson on the long-running NBC series Law & Order: SVU. She is an Executive Producer and has also directed multiple episodes of the show. She won an Emmy for Outstanding Actress in a Drama, a Golden Globe Award, and has earned an additional seven Emmy nominations, five SAG Award nominations, and two Gracie Allen Awards for American Women in Radio and Television.
Mariska's role on SVU awakened her to the burdens that survivors of trauma often carry: the weight of shame, judgement and isolation. She was inspired by their courage and, in 2004, took this inspiration to a higher level by founding the Joyful Heart Foundation. Joyful Heart's mission is to transform society's response to sexual assault, domestic violence and child abuse, support survivors' healing, and end this violence forever. At the heart of their advocacy work is the End the Backlog campaign, with the goal of eliminating the backlog of hundreds of thousands of untested rape kits sitting in storage facilities across our country, and to open up a path to healing and justice for survivors.
The program will include a sneak preview of her first feature documentary, I AM EVIDENCE, about the untested rape kit backlog. The film will premier on HBO in 2018.
This event is a benefit for Joyful Heart Foundation.