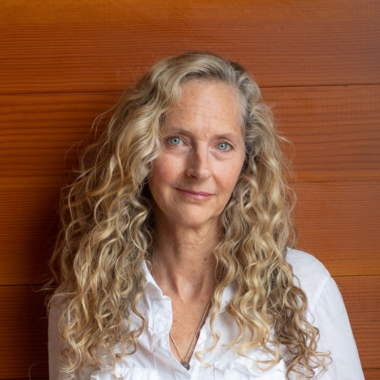 We've made a recording of this event free to all. Please support our institution and these productions by making a tax-deductible contribution.
"Lily King writes with a great generosity of spirit." – Ann Patchett
Lily King is the award-winning author of five novels. Her 2014 novel, Euphoria, received with widespread critical acclaim, was inspired by the life of revolutionary anthropologist Margaret Mead. King now returns with an unforgettable portrait of an artist as a young woman. Written with her trademark humor, heart, and intelligence, Writers & Lovers explores the terrifying and exhilarating leap between the end of one phase of life and the beginning of another.
Isabel Duffy spent over ten years working in publishing and has interviewed many authors for City Arts & Lectures, including Anthony Bourdain, Michael Chabon, Zadie Smith, and John Waters. She has contributed to The Believer magazine and is trained as a psychotherapist.
Photo credit: Winky Lewis