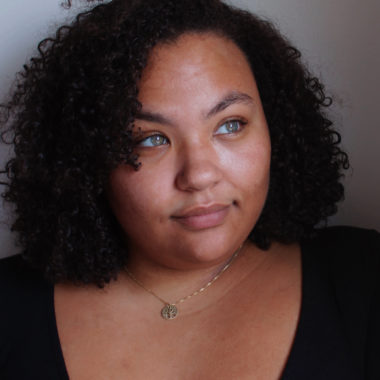 We've made a recording of this event free to all. Please support our institution and these productions by making a tax-deductible contribution.
A native of Oakland, California, Leila Mottley uses her writing as a tool to call for social justice reform and advocate for victims of sexual violence. Her acclaimed poetry has appeared in Oprah Daily and The New York Times, and her incandescent debut novel Nightcrawling was selected by Oprah Winfrey for her 2022 Book Club, making Mottley the club's youngest author ever. Inspired by true stories of the exploitation of young women by police departments in the United States, including a 2015 case in Oakland and its subsequent cover-up, the book has earned widespread acclaim. "Leila Mottley's writing erupts and flows like lava," writes Tommy Orange, "makes hot bright an Oakland that runs the city's uncontrollable brilliance… Nightcrawling bursts at the seams of every page and swallows you whole."
Photo by Magdalena Frigo
Masks are required inside the venue. Policy subject to change based on San Francisco Department of Public Health guidelines and/or requirements of the featured guests. 
About Youth Speaks
Founded in 1996 in San Francisco, Youth Speaks is a leading presenter of Spoken Word performance, education, and youth development programs. Trailblazers of local and national youth poetry slams, festivals, and more, Youth Speaks offers a comprehensive slate of literary arts education programs and provides numerous opportunities for youth to be published and heard. Youth Speaks has worked with hundreds of thousands of youth and has helped create partner programs in 47 cities across the United States.
By connecting poetry, spoken word, youth development, and civic engagement, Youth Speaks aims to deconstruct current dominant narratives by creating a more inclusive and active culture. Young people have the tools to take control of their lives through language and Oral poetry helps define the new American Voice. For more information visit youthspeaks.org.