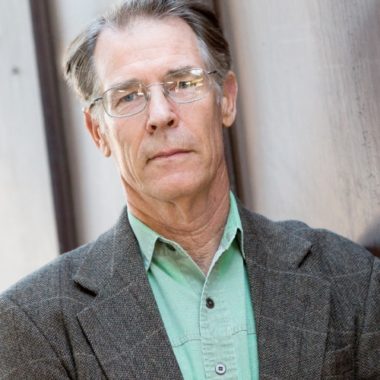 We've made a recording of this event free to all. Please support our institution and these productions by making a tax-deductible contribution.
We are pleased to offer virtual tickets for this event in addition to the live theater event. Virtual tickets available here. 
Kim Stanley Robinson is widely recognized as one of the foremost living writers of science fiction. In The Ministry for the Future, Robinson imagines a near-future where climate change has wreaked havoc, from severe heat waves, to flooding, limited resources, and a global refugee crisis. It's a terrifying set of circumstances, but it's not without hope —Robinson brings to life a possible path for survival. Robinson has also published a memoir, The High Sierra: A Love Story, a "sublime" and "radically original" exploration of the Sierra Nevadas. 
Eric Rodenbeck is the founder of Stamen Design, winner of the National Design Award, who counts the Dalai Lama among his customers. He studied science fiction at the New School and lives in Inverness, California with his family.
Photo by Sean Curtin