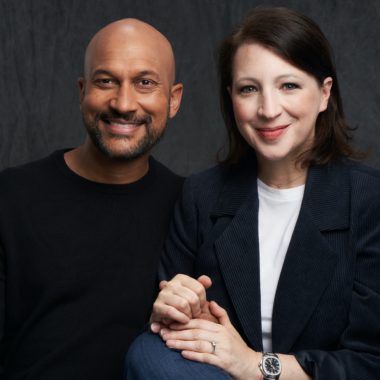 In their new book, The History of Sketch Comedy, Keegan-Michael Key (Key & Peele, MAD TV, The Prom) and Elle Key build on the popularity of their 2022 Webby Award-winning podcast to delve deeper into the world of sketch comedy. The book highlights the essential building blocks of sketch comedy while interweaving Keegan's personal career journey and the influence of his comedy heroes. Part memoir and part masterclass, it features conversations with influential performers and writers like Mel Brooks, Julia Louis-Dreyfus, Chris Rock, John Oliver, Tracy Morgan, Carol Burnett, Jim Carrey, Jordan Peele, and many more.
Jesse Thorn is host and creator of Bullseye (NPR), where he interviews performing artists and other creatives. As the owner of MaximumFun.org, Thorn oversees more than two dozen podcasts, along with video and other content. He's also the producer of Put This On, a webseries and blog about men's style.
A limited number of tickets include a copy of the Keys' new book The History of Sketch Comedy.*(SOLD OUT)
*Books will be distributed at the Sydney Goldstein Theater, on the night of the event.
Photo Credit: Sally Montana