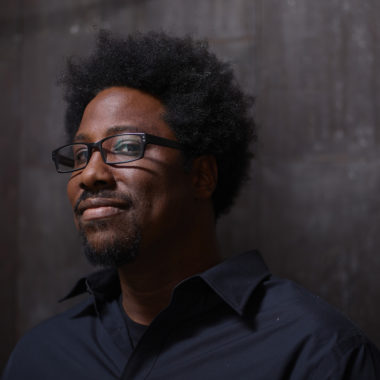 Kamau Right Now!
Live Broadcast featuring political comedy, cultural conversation and special guests
Thursday, March 23, 2017
6:45pm Pacific Time
Venue: Nourse Theater
This event appeared in the series
Special Events
Live Broadcast of Kamau Right Now! featuring political comedy and cultural conversation.  
Host: W. Kamau Bell
Special Guests: Malkia Cyril, Nato Green, and Ayelet Waldman
Co-presented with KALW
W. Kamau Bell is a socio-political comedian and host of KALW's Kamau Right Now!, a live radio show that transforms the political and cultural conversation of the moment into what Kamau calls "a three-ring circus of relevance." Bell is also the host of CNN's The United Shades of America, a documentary series in which Bell travels around the country exploring subjects and locations out of his comfort zone and digging into the complexities of race and culture in America. Before hosting for CNN and KALW, Bell was best known for his critically acclaimed FX comedy series, Totally Biased with W. Kamau Bell. In its brief time, Totally Biased was nominated for both an NAACP Image Award and GLAAD Award.
* Early start time: 6:45PM (doors open at 6PM)