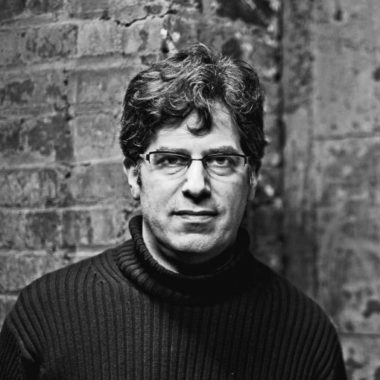 Jonathan Lethem is the author of eight novels including Chronic City, You Don't Love Me Yet, and The Fortress of Solitude.  Lethem is one of the more prolific among a generation of young, dynamic writers, and his tastes and literary output range from science fiction to the hard-boiled novel, westerns, music writing and academic essays.  His book Motherless Brooklyn, which transpires in the mind of a man with Tourette's Syndrome, won The National Book Critics Circle Award and brought Lethem to the attention of a wide and appreciative audience.  His recent volume, The Ecstasy of Influence, is a collection of essays that shed light on topics ranging from sex in cinema to drugs, graffiti, Bob Dylan, cyberculture, 9/11, book touring, and Marlon Brando. Lethem's essays and stories have also appeared in Rolling Stone, Esquire, The New York Times, and The New Yorker, among others.
Robert Mailer Anderson is author of the novel Boonville and co-writer/producer of the film Pig Hunt.   At age fifteen, he began contributing to the upstart Anderson Valley Advertiser, where his uncle Bruce is editor and publisher.  He has contributed to a variety of other publications, including Christopher Street, after which Jonathan Lethem dubbed him "the heterosexual voice of gay lit."  He has four children and is a board member of SFJAZZ.
Please note new 7:30pm start time.