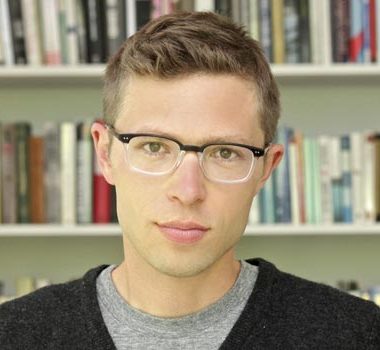 Jonah Lehrer is a contributing editor at Wired Magazine and National Public Radio's Radio Lab, and the author of How We Decide and Proust Was a Neuroscientist.  His newest book, Imagine: How Creativity Works, shatters the myths of muses and "creative types" and argues that creativity is instead a variety of distinct thought processes that anyone can learn to use effectively.  Praising that work, Malcolm Gladwell says "[Lehrer] knows more about science than a lot of scientists and more about writing than a lot of writers."  Lehrer holds a degree in neuroscience, and a Masters Degree in 20th century literature and philosophy. He has written for The New Yorker, Nature, The New York Times, and The Wall Street Journal.
http://www.jonahlehrer.com/
Daniel Schifrin is writer-in-residence at the Contemporary Jewish Museum in San Francisco, and co-host of its podcast series The Space Between. His articles and essays have appeared in the Los Angeles Times, San Francisco Chronicle and McSweeney's. Schifrin is at work on a novel called The Garbage Guru.