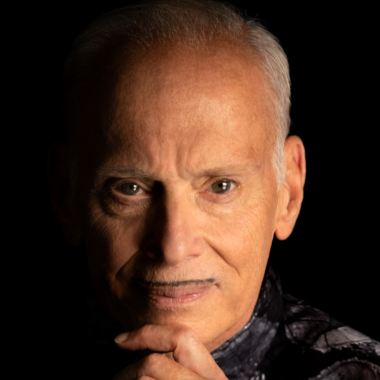 We've made a recording of this event free to all. Please support our institution and these productions by making a tax-deductible contribution.
"If you go home with somebody and they don't have books, don't f**k them."—John Waters
John Waters is a writer, a film director, an actor, and a visual artist best known for his films, including Hairspray, Pink Flamingos, and Serial Mom. He is the author of the national bestsellers Role Models, Carsick, and Mr. Know-It-All. His newest book is his first novel, Liarmouth. His spoken-word shows This Filthy World, False Negative, and A John Waters Christmas continue to be performed around the world. He lives in Baltimore, Maryland.
Aubrey Plaza is an actress, comedian, and producer, best known for her roles in the NBC sitcom Parks and Recreation and the second season of the HBO series The White Lotus.
All tickets include a copy of Liarmouth: A Feel-Bad Romance.
Photo by Greg Gorman
City Arts & Lectures' Covid protocol follows San Francisco Department of Public Health guidelines and/or requirements of the featured guests. At this time, masks are encouraged but not required. Policy subject to change.