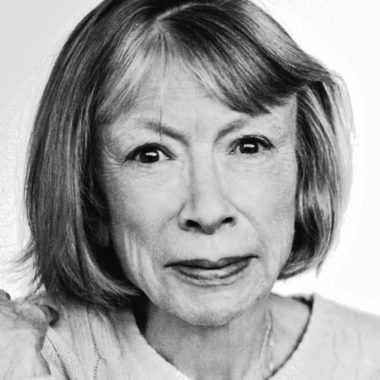 We've made a recording of this event free to all. Please support our institution and these productions by making a tax-deductible contribution.
Joan Didion appeared at City Arts & Lectures six times between 1996 and 2011.  In her last visit, recorded on November 15, 2011, she spoke with novelist Vendela Vida at the Herbst Theater shortly after the publication of Blue Nights.
A novelist, essayist and screenwriter, Joan Didion chronicled and shaped American culture for over four decades.  The prolific writer's fiction includes Play It As It Lays, A Book of Common Prayer, and The Last Thing He Wanted.  Her non-fiction, beginning with Slouching Towards Bethlehem, and continuing throughout her journalistic career exemplifies much of what "New Journalism" represents: a subjective approach to reporting that employs literary techniques.  The author's inimitable voice was brought even further to the foreground with her best-selling memoirs The Year of Magical Thinking and Blue Nights.
Writes Michiko Kakutani of the New York Times, "she has created, in her books, one of the most devastating and distinctive portraits of modern America to be found in fiction or nonfiction – a portrait of America where disorder was its own point."
Joan Didion died in Manhattan on December 23, 2021, at the age of 87.
Vendela Vida is the author of the critically acclaimed novels And Now You Can Go, Let The Northern Lights Erase Your Name, Girls on the Verge, The Lovers, and most recently, We Run The Tides. Vida is a co-founder of The Believer and 826 Valencia. She also co-wrote the screenplay for the 2009 film Away We Go, directed by Sam Mendes and starring John Krasinski and Maya Rudolph.
Photo Credit: Brigitte Lacombe