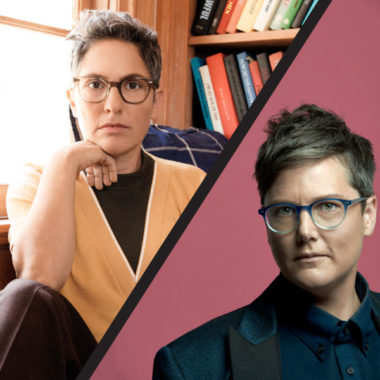 We've made a recording of this event free to all. Please support our institution and these productions by making a tax-deductible contribution.
This event celebrates the publication of Jill's explosive new book, She Wants It: Desire Power and Toppling the Patriarchy.
Soloway and She Wants It are uniquely positioned at the center of the current gender and consent conflagrations to offer new perspectives on dated and damaging "he said/she said" binaries. Jill's recent transition from identifying as femme, female and straight — to queer, masculine-of-center and non-binary — brings a vital new perspective and radical feminist philosophy to this pivotal moment. This evening will be an instigating, participatory forum for thought leaders and audience alike to engage with the front lines of our understanding of gender, power, desire, and consent.
The special guests will take part in bringing to fruition Jill's dream of creating a spectator sport around the dynamic of feminist arguing. For more information and for last-minute additions of your favorite feminist thought leaders to the program, click here.
Jill Soloway is the Emmy and Golden Globe Award-winning creator of Transparent and I Love Dick. Their first feature film, Afternoon Delight, won the 2013 Directing Award at Sundance. Their work can also be seen in Six Feet Under, How to Make It in America, and United States of Tara. An activist and artist, Jill cofounded 5050by2020, a strategic initiative of Time's Up, as well as East Side Jews, and the spoken word series Sit n' Spin. Jill lives in Los Angeles.
Tasmania's own Hannah Gadsby has come to the world's attention through her multi-award winning stand up show Nanette which played to sold out houses across Australia, London, Edinburgh, New York and Los Angeles before launching on Netflix in June and stopping the comedy world in its tracks. Gadsby's overnight success was more than ten years in the making, with her award winning stand up shows a sell out fixture in festivals across Australia and the UK. She played a character called Hannah on the TV series Please Like Me and has hosted three art documentaries, inspired by comedy art lectures she created to accompany collections at major galleries.
Cara Rose DeFabio is an artist, writer and cultural strategist. She has explored the intersection of social justice and technology at the Real Future Fair, examined a basic income at the CASH Conference, and regularly performs her own brand of tech-curious feminist theater in her hometown of San Francisco.