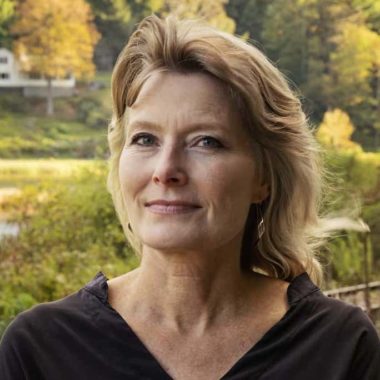 We've made a recording of this event free to all. Please support our institution and these productions by making a tax-deductible contribution.
We are please to offer virtual tickets for this event in addition to the live theater event. Virtual tickets here.
In books like The Invisible Circus, Look at Me, and Manhattan Beach, Jennifer Egan writes with nuance on an astounding range of subjects and disciplines. That intellectual breadth also shows up in her journalism, featured in The New York Times Magazine, The New Yorker, Harper's Magazine, and elsewhere. Her most recent novel, The Candy House, is a sort of sibling to the Pulitzer prize-winning A Visit from the Goon Squad — and yet another example of Egan's agility as a writer. From first person plural, to third person, to a chapter written in tweets, Egan once again demonstrates why she is one of the most acclaimed fiction writers in recent years.
Steven Winn is a fiction writer and award-winning arts journalist whose writing has appeared in The New York Times, Southern Poetry Review, and Sports Illustrated. Winn spent 28 years at the San Francisco Chronicle, and the last six as the Arts and Culture Critic. His past City Arts & Lectures interviews include Alonzo King, André Aciman, Susan Orlean, Frances McDormand, and Diane Keaton.
Photo by Pieter M. Van Hattem
City Arts & Lectures' Covid protocol follows San Francisco Department of Public Health guidelines and/or requirements of the featured guests. At this time, masks are encouraged but not required. Policy subject to change.