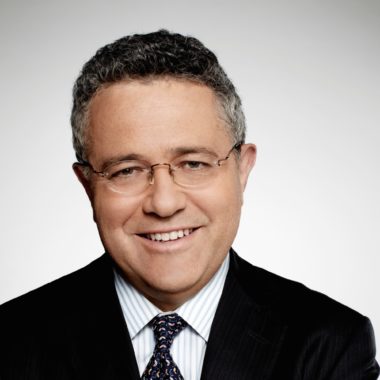 In American Heiress: The Wild Saga of the Kidnapping, Crimes and Trial of Patty Hearst, Jeffrey Toobin unravels one of the most riveting and bizarre news stories of the last century. In 1974, while a sophomore in college, Hearst was kidnapped by a group self-styled "revolutionaries" calling themselves the Simbionese Liberation Army (SLA). For the next two years, Hearst, her captors, and the surrounding media frenzy held the public's attention. Toobin's research reveals the stranger-than-fiction happenings as well as the overall craziness of the times. Among other fascinating aspects of the story, coverage the Hearst saga (specifically, a police raid on an SLA house was the very first instance of a live media broadcast of a breaking news event.
Toobin is a staff writer at The New Yorker, a senior legal analyst at CNN and the author of Too Close to Call, A Vast Conspiracy, The Nine: Inside the Secret World of the Supreme Court and The Oath: The Obama White House vs. the Supreme Court.
Read Toobin's piece about "Patty Hearst and the Era of Televised Terror" in Wall Street Journal HERE.