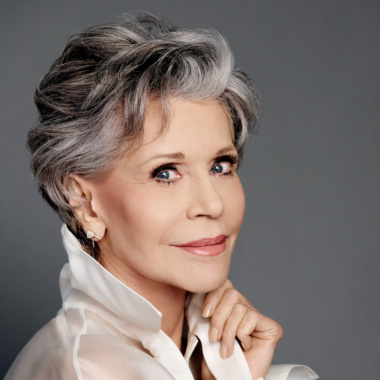 We've made a recording of this event free to all. Please support our institution and these productions by making a tax-deductible contribution.
Actor and activist Jane Fonda has redefined herself again and again. Born into Hollywood royalty, she's been an acclaimed actor, a fitness guru, an anti war activist, and in her 70s and 80's a comedic partner to actor Lily Tomlin in the Netflix series Frankie & Grace. Now, at 84, she's out on the campaign trail fighting to support candidates working to defeat supporters of the fossil fuels industry. In early 2022, she founded the Jane Fonda Climate PAC – endorsing climate champions at all levels of government. Fonda is also the author of What Can I Do: My Path from Climate Despair to Climate Action.
Steven Winn is a fiction writer and award-winning arts journalist whose writing has appeared in The New York Times, Southern Poetry Review, and Sports Illustrated. Winn spent 28 years at the San Francisco Chronicle, and the last six as the Arts and Culture Critic. His past City Arts & Lectures interviews include Alonzo King, André Aciman, Susan Orlean, Frances McDormand, and Diane Keaton.
Photo by Yu Tsai