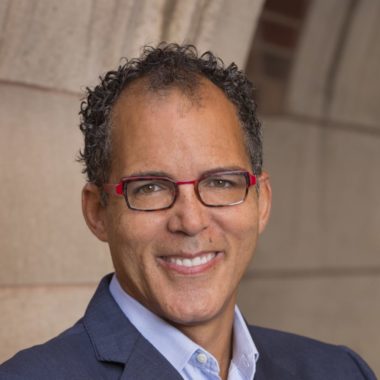 We've made a recording of this event free to all. Please support our institution and these productions by making a tax-deductible contribution.
James Forman, Jr. has devoted his life to fighting institutionalized racism. After clerking for Justice Sandra Day O'Connor, Forman joined the Public Defender Service in Washington, D.C., where for six years he represented both juveniles and adults charged with crimes. Frustrated with the lack of education and job training opportunities for his clients, Forman founded the Maya Angelou Public Charter School, an alternative school for previously arrested youth. Forman is a law professor at Yale University. In his Pulitzer Prize-winning book, Locking Up Our Own: Crime and Punishment in Black America, Forman examines the war on crime that began in the 1970s, why it was supported by many African American leaders, and how it has contributed to the mass incarceration of people of color.
Lara Bazelon is an associate professor at the University of San Francisco School of Law, where she directs the Criminal & Juvenile Justice and Racial Justice Clinics. Previously, she worked as a deputy federal public defender and the director of a Los Angeles-based innocence project. She is the author of Rectify: The Power of Restorative Justice After Wrongful Conviction.
---
Books Referenced
Authors Referenced
Bryan Stevenson

Michelle Alexander

Ta-Nehisi Coates
Organizations Referenced