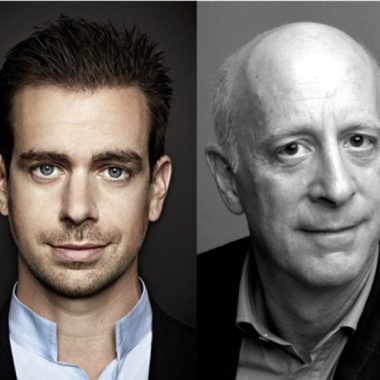 Titans of their fields, Jack Dorsey and Paul Goldberger will discuss tech's impact on architecture, Dorsey's commitment to historical preservation, and the future of urban work environments. 
Goldberger recently noted in Vanity Fair that – unlike Apple, Google and Facebook – San Francisco-based Twitter and its founder Jack Dorsey are leading the way in locating their offices where young workers want to live: in a vibrant urban center.  A wave of technology firms drawn to distinctive older buildings is fueling urban transformation and historic preservation on an unprecedented scale.  "Twitter's renovated office space in an old San Francisco neighborhood may, in the end, be the real harbinger of the future."
Jack Dorsey is an American web developer and businessman widely known as a co-founder of Twitter, and as the founder and CEO of Square, a mobile payments company. In 2008, he was named to the MIT Technology Review as one of the top 35 innovators in the world under the age 35. In 2012, The Wall Street Journal  gave him the "Innovator of the Year Award" for technology.
Paul Goldberger, who the Huffington Post has called "the leading figure in architecture criticism," is a Contributing Editor at Vanity Fair. From 1997-2011, he served as the Architecture Critic for The New Yorker, where he wrote the magazine's celebrated "Sky Line" column. He also holds the Joseph Urban Chair in Design and Architecture at The New School in New York City. He began his career at The New York Times, where in 1984 his architecture criticism was awarded the Pulitzer Prize for Distinguished Criticism, the highest award in journalism. He is the author of several books, most recently Why Architecture Matters, Building Up and Tearing Down: Reflections on the Age of Architecture, and Christo and Jeanne-Claude. He is now at work on a full-length biography of the architect Frank Gehry, to be published by Alfred A. Knopf.